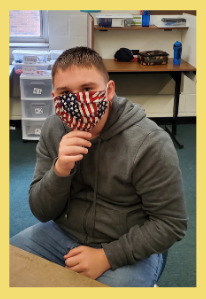 Many Pressley Ridge students have unique needs that require additional problem solving during these challenging times to ensure their health and safety at school.
As a result of our specialized accommodations including clear face masks for School of the Deaf students and staff, face shields that clip onto the brim of a baseball cap for students unable to tolerate anything on their faces, and disposable hospital gowns and latex gloves for staff who need to assist students with physical tasks that they are unable to complete on their own, our back-to-school preparations have exceeded our typical budget.
We need your help. Just $15 a month provides the equipment and materials necessary to keep one student and one staff member safe and healthy.
Donate Now   Become a monthly donor