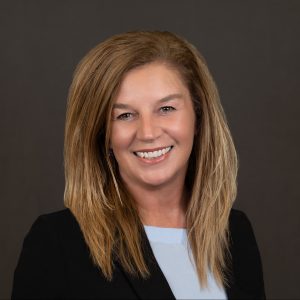 I began my career with Pressley Ridge in December of 1990 as a Teacher Counselor at the Grant Gardens Residential Care program in West Virginia. Completing my undergraduate degree in the summer of that year from Marshall University, I had been working for an organization in Huntington with Autistic youth and adults. I was recruited to come to Pressley Ridge, and was excited to work exclusively with kids.
Thirty years have definitely gone by quickly! I was a Teacher/Counselor at Grant Gardens for a year, which was the most rewarding job of my career at Pressley Ridge, with many cherished memories. I still, even thirty years later, have contact with my original "10" kids (now adults) that I worked with in the program. It is such a blessing to know that most of them are thriving in life.
Over the course of the past thirty years, there have been many amazing opportunities for me and my family that I am so grateful to have had provided to me. I was one of the first Community Liaisons, a position that helped bridge the gap for kids returning home from residential care. I received various promotions to positions such as Program/Clinical Supervisor, Therapist, Program Director, Senior Director, and Executive Director.  I was afforded opportunities to work and lead in not only our Residential Care service line, but also in our Community-based service line and in our Treatment Foster Care service line. Pressley Ridge supported me when I enrolled in a Masters of Arts program earning my MA degree in Agency Counseling from the West Virginia Graduate College (currently Marshall University) in 1997.
In thirty years of service to Pressley Ridge, there has never been a time when I could imagine doing this work anywhere else. There is no doubt the work is demanding, fast-paced, trying at times, and takes true grit; however, the mission of this organization, along with the foundation of the Re-Education philosophy has kept my heart connected here.
I have witnessed with my very eyes countless young people come into our care with little to no hope, angry, hurt, and having no trust with adults. I have seen and experienced these young people and their families—with time, patience, caring relationships in action, and connection—transform into the beauty of resilience, empowerment, and hope for the future. I have learned all youth and families can thrive with the right support; that there are none outside of our reach, despite what it may look like.
Pressley Ridge taught me, because of our values, mission, and vision that what we do here is different because we believe differently about the most challenging situations we face with our youth and families. We believe there is always hope, and we will not waiver in believing that every youth and family that we touch—and even those we will not directly touch—deserve hope for a better future. If it is within our power, we will assist in supporting those we work with in realizing their highest potential. That has brought me to work each day for thirty years!
I am so grateful for such an amazing organization, such incredible leaders and colleagues, and dedicated staff that do this work with servitude and grace. Each and every day is an opportunity to do something great for those we serve.
Respectfully,
Angie Hamilton Thomas
Executive Director, WV/VA