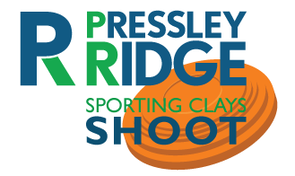 Save the date for
October 23, 2023!
---
Join event chairs Kara Eaton and Brian Kahle for the 6th Annual Pressley Ridge Sporting Clays Shoot on Monday, October 23, 2023 at Highlands Sporting Clays at Seven Springs.
Ranked as one of the best facilities in the U.S., the course at Sporting Clays at Seven Springs will challenge shooters of all skill levels.
10:30 a.m.    Registration begins; Skill games (optional)
11:30 a.m.     Lunch
12:30 p.m.    Shoot begins
4:00 p.m.      Cocktails and Awards
Team & Individual Packages Include: Admission to lunch buffet and cocktail reception. Ammunition, cart and safety equipment will be provided. Shotguns will also be available for those without personal equipment.
A variety of sponsorship, team and individual packages are available.
Proceeds benefit the children and families supported by Pressley Ridge.
For more information or to be a part of the 2023 Sporting Clays Shoot, contact Lisa Kahle at (412) 872-9404 or lkahle@pressleyridge.org.