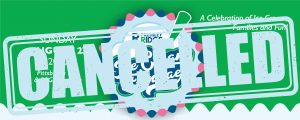 As a beloved summer tradition for Pittsburgh families each year, we gratefully welcome more than 3,000 individuals to the Pittsburgh Zoo to join us for ice cream, entertainment and fun. The safety and enjoyment of our guests is our top priority, and given the current circumstances, we have made the unfortunate decision not to hold this year's Ice Cream Fundae.
Over the past 25 years, our community has turned this event into a beloved summer tradition, and we hope that we can count on the continued support of our attendees and donors.
The proceeds from Ice Cream Fundae allow us to deliver vital services to our youth and families. Those services were not put on hold during this pandemic. In fact, we saw an increased need for mental health care as families experienced unprecedented levels of stress, anxiety and depression. Our schools incurred unexpected expenses in supplying the equipment required for students to learn remotely. And our foster families needed extra support to navigate these challenging times.
While we are disappointed that we won't be able to share a dozen flavors of Graeter's Ice Cream with you this year, you can still enjoy a scoop of your favorite flavor.