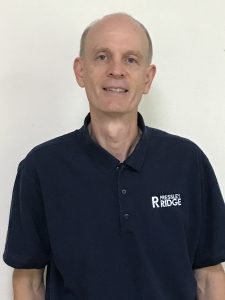 I started with Pressley Ridge in the summer of 1991 as a Parent Supervisor Community Liaison with the Maryland Treatment Foster Care (TFC) program. I found that I really enjoyed teaching the Pre-Service Training to new parents and became responsible for the training process as we expanded in Maryland. Over the next ten years, I held almost every position in the Central Maryland program.
In 2001, I joined the training department, becoming one of the first regional training coordinators. I have been in the training department ever since, serving Maryland and adding Delaware and Central PA, while continuing to support the TFC Service Line through many committees and workgroups for the Parent Pre-Service Training Curriculum.
Pressley Ridge and Re-ED turned out to be a great fit for me. Our values and mission serving children and families fit with my own values. I have worked with so many great people here and learned so much from leaders within our organization and wonderful connections with practitioners across the country.
Some highlight moments from my career at Pressley Ridge include having a judge call and thank me for my work, having former foster kids come back to reconnect and tell me about their successes, helping support new programs starting in Maryland, Washington, DC and Delaware, traveling to New York and South Dakota for TCI and LSCI trainer courses, helping develop and run Pressley Re-ED conferences at Jumonville (and other sites) and representing Pressley Ridge at many FFTA conferences and all over the country doing the TFC Parent Pre-Service TOT.