As I reflect on this anniversary of my 30th year at Pressley Ridge, I have to admit it is a bit surreal. 30 years is a long time. When I began my career, I always knew it would be in a helping capacity, but I thought I wanted to be in federal law enforcement. Well, that took a different direction…
Helping others has always been ingrained in my DNA. I was adopted as a baby and knew my life could have taken many different turns had I not been given the gift of a loving family. I truly believe what my birth mother did was a gift and this is actually how my adoptive mother described it to me:
"she unselfishly gave the ultimate sacrifice of raising you by herself to give you an opportunity to have a better life than what she thought she could provide – that is the ultimate gift."
I will never forget that conversation at the age of 9. My adoptive mother's words were filled with admiration and respect for my birth mother and conveyed a message that adoption means they "chose" me and wanted to honor my birth mother's wishes. My parents taught me the value of a good education, a strong value system, the importance of kindness without judgement and that helping others is just what you do. This same spirit is present in those I have had the privilege of working with over the years at Pressley Ridge. It's one of selflessness, overcoming barriers, always being hopeful and celebrating the little things, while always trying to have some fun each day.
It's really difficult to believe I have reached a 30 year milestone in my career. I have to admit when I hear "30 years," my first thought is wow…that's a long time and she must be REALLY old! I never would have thought I would spend this long working for one organization. However, I am extremely grateful it worked out this way and look forward to what the next 30 (or less) years will bring. From the beginning, I have loved what I do, and I hope to continue doing it for as long as I can (just as long as it's a little less than 30 more years).
As I reflect on my time at Pressley Ridge, a few significant things come to mind.
The first is the values of Presley Ridge as an organization and the foundation of what we do, known as the Re-Education philosophy (Re-ED). I immediately connected with the 12 principles of Re-ED, which I refer to as life principles. Although extremely simple, they can become complex as we navigate life's challenges, no matter who we are or what we do. Pressley Ridge's values and the principles of Re-Education resonate with me today just as they did when I started my career 30 years ago. These values have shaped me to become a better parent, friend, community member and all around better person. The Re-Education principles embrace the here and now of life, trusting relationships, self-control and learning, as well as the importance of communities, health and well being, the expression of feelings, and finding joy in each day. They ground me, guide me and bring comfort to what can be only referred to as life – this challenging, exciting, emotional journey we are all on together.
Each principle has an interpretation that stands the test of time. These principles, when followed, help us all navigate our world a little better and bring a more peaceful life for those we serve, and me personally, as well.
The second thing that has always resonated with me about Pressley Ridge is the spirit of learning and growing – always striving for something better. I am grateful for the opportunities I have had to grow and develop my skills in a variety of different areas at Pressley Ridge without ever having to leave a company I love. From my first job as a Teacher/Counselor in a residential program, there was a spirit of never giving up, camaraderie, and teamwork that impacted me from day one. This same spirit translates into always exploring new ideas, being innovative, pushing the limits of your knowledge to ensure growth, and finding ways to constantly improve. This is what makes us a great organization that does outstanding work to support kids and families.
Finally, there are a few simple desires that are extremely important to me as I look back on my 30 years and the years I have left ahead of me:
I want to have a positive impact on as many people as I can.
I want to enjoy each day to the fullest, which doesn't mean it won't come without challenge or difficult decisions – but I hope to find small glimmers of really good things that happen each day.
I want to love what I do and love the people I do it with. Relationships matter and really good ones are extremely important.
And lastly, I want each day to have purpose – something that is meaningful to me as well as others.
If I can achieve these things I will feel like my career has been worth it.
There is a quote from Mother Theresa that I believe describes my intention with my career and is something I strive for each day:
"It's not about how much you do, but how much love you put into what you do that counts."
It is my goal to remember this each day and to achieve it.
I am extremely proud of the work we do at Pressley Ridge and all that has been achieved and will be achieved to help make the lives of kids and families better. I am grateful and honored to lead this organization as its CEO and look forward to ensuring our mission continues well into the future.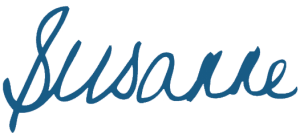 Susanne Cole
President and CEO, Pressley Ridge