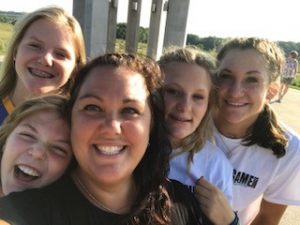 When Nikki, her identical twin sister, and their older sibling were grown, their parents adopted a four-year-old girl named Mattie, who quickly became an important part of their lives. Being a big sister was very special to Nikki, and in the back of her mind, she believed that someday she wanted to adopt a child herself.
Working as a Treatment Coordinator and Therapist for Pressley Ridge, Nikki was painfully aware of the high percentage of kids in the program who were in the custody of the state and not from families in which they could return. When Nikki learned that due to a medical condition, she would never be able to have children of her own, she took it as the sign she needed to follow her heart and begin the process to become certified as foster parent with the goal of adoption.
Two young biological sisters were placed with Nikki in June of 2019. In January 2020, Nikki officially adopted Ally, 13, and Rissa, 12. As a single woman, the experience of becoming a mom to two pre-teen girls was life changing in the best way possible, but her family didn't feel complete.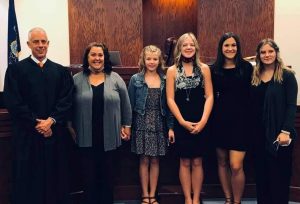 A year and a half later, Nikki was working as a treatment therapist for Lucie, a young girl who had to leave her foster home and was separated from her biological sister, Rain. As fate would have it, Nikki was also assigned as Rain's therapist and had the opportunity to get to know both girls. As she began bonding with them, she felt in her heart that they should become part of her growing family. The girls were assigned to another Pressley Ridge therapist, which allowed Nikki to begin the process of bringing the girls into her home to foster and eventually adopt. On September13, 2021, the adoption of Lucie and Rain was finalized.