Cooking for 10 is exactly the type of challenge that can strike fear in the heart of even the most organized homemaker.
But not at the Adams' household. Here boiling pots, sizzling stovetops, and dinging timers are navigated with the quality footwork you'd expect to see on the football field each Sunday.
Every family member knows the game plan and runs their route with cookie-cutter precision. It's the type of organized chaos you'd expect to see at a large Thanksgiving dinner, but for the Adamses it's just another Tuesday.
Together, Dwayne and Shawn Adams have been fostering for over 40 years.
Having seen the need, and having learned so much about caring for children with trauma in their backgrounds, the couple plans to continue fostering for many years to come.
It might feel like an unusual family setup. But for the Adamses, it's a way of life.
"We all work together as a team to make the household work. Everyone has their part, and we come together to make things easier for everyone. "

Shawn Adams
Answering a call for help.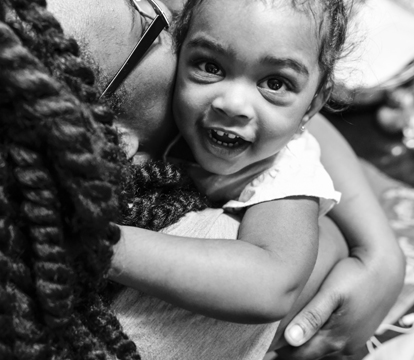 Dwayne was always close to the fostering system.
Following his graduation from Slippery Rock University, he found himself working in group homes for adolescent boys. It was during his time at graduate school when he was introduced to Pressley Ridge.
"'Help our children,'" Dwayne remembers reading.
It was a message that stood out to Dwayne on a crowded bulletin board in the halls of his school. He paused to get a closer look at the Pressley Ridge leaflet pinned to the wall. Little did he know what he read would shape the next forty years of his life, and it wasn't long before Dwayne began floating the idea of fostering with his wife.
"I thought he was crazy," Shawn recalled. "We don't have any kids. I'm not a parent. I don't know how to be a parent. Nevertheless, she agreed to give it a try.
Finding comfort in foster care.
"When we first got into foster care, I really wasn't sure," Shawn explained.
Within a few short months, Dwayne and Shawn became a part of the inaugural Foster Care class at Pressley Ridge. And it wasn't before long that they found their family growing, one by one, with the team at Pressley Ridge standing by their side every step of the way.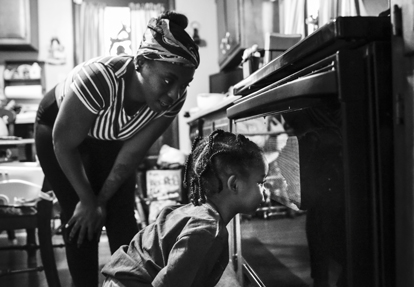 "I really never thought of myself as a parent," Shawn reflected, "and it really took some time to make it all work. Thanks to the skills and techniques that Pressley Ridge taught us, we learned how to be a family together, with everyone working together and doing their part."
If you ask the Adamses, opening their home has changed all of their lives for the better. Becoming foster parents has given them a different perspective on life. It's a rewarding experience that has opened their eyes to a whole new world, adding to the love they already give and receive.
"Despite all of the complications, all of the trauma that these kids have experienced… they wake up every day with joy in their eyes and so much love to share."

Shawn Adams
"Every child deserves to have a home."
When the Adamses originally opened their home in 1982, they weren't sure about what it could mean for their family. There was some doubt, but that feeling did not last long. From infants to twenty-somethings, the Adamses have raised close to 200 children through fostering or emergency shelter.  It may seem unusual – their unconventional lifestyle, the ups and downs – but for Shawn and Dwayne, it's what they were born to do.
"Anytime of the night, anytime of the day, we could get that call from someone needing a home," Shawn "But it never mattered to me what time a child came into our home. The only important thing was making sure that they felt comfortable the moment they walked into our home."
Even all these years later, the Adamses keep in contact with most of the boys and girls who have been on their team. Their house is open, available, and will always be a home for any of the children who once lived there.
"There is so much of a need for parents. There are so many children out there with a need - a need for help, need to be loved, need for guidance. They just want someone."

Shawn Adams