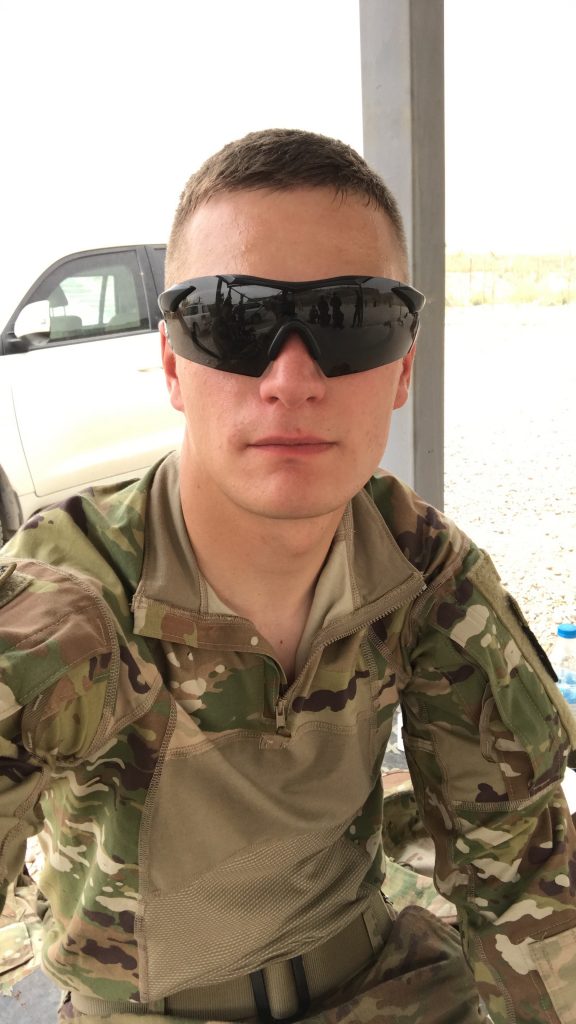 Throughout his youth, Todd never felt like he fit in or that he was worthy of a loving family. While he longed for a normal childhood, a diagnosis of reactive attachment disorder due to past trauma made it difficult for him to connect with or stay with a foster family. He never felt like he was good enough for a home, and when it seemed like it was starting to work out for him, he pulled away.
When he came to Pressley Ridge in 2007, the staff was aware of these patterns and was prepared to combat his perceived feelings of inadequacy with a network of relational anchors to help him through the tough times. Todd had a safety net of tailored resources while in care, including access to staff, crisis call lines, and individual and group teen therapy.
Part of Todd's care involved ensuring that he felt included in his school and community, not just the foster family. He was encouraged to find activities to help him feel more like a "normal" kid rather than an outsider.
Though Todd never felt deserving of the many of the homes where he was placed, Pressley Ridge continued to work with him to find the right fit. Throughout the chaos and transition of his life, Todd always had faith in Pressley Ridge, even when he didn't have faith in himself. They listened when he spoke about past experiences and went above and beyond to make him feel accepted, even encouraging him to stay in the program when he wanted to move homes or sign himself out of the program.
Eventually, Todd fulfilled the ultimate goal of a child in foster care—he found a forever family. His foster care journey with Pressley Ridge brought him to the Baker family. Cindy and Barry Baker welcomed Todd into their family and gave him a home where he felt safe and loved.
Marnie Williams, Program Director at Pressley Ridge, maintained a relationship with Todd throughout his foster journey, "I'm incredibly proud of Todd and where he is in his journey. I am thankful to all of the staff and treatment parents who supported him over the years."
Today, Todd is married and a father to a four-year-old son. He is an active member of the U.S. Army and a firm believer that you have to believe in yourself in order to keep moving forward and make a difference. Although he had every excuse to give up on himself, he didn't. Reflecting on his life, Todd said, "I felt unloved and angry, but I didn't give up, I kept going."
Alex Cameron, Senior Director of Clinical Services at Pressley Ridge is proud of how far Todd has come. "Today, Todd wants to serve others. He is serving in the Army to allow others the chance to believe in the values that helped him thrive. And, when his service in the military is over, he wants to help other children and families to know that we can overcome the most challenging of situations."
Todd's story is one of success, hope, and perseverance. Todd once thought of himself as "easy to be thrown away." His adversity from childhood put him in a vulnerable place, but with the help of Pressley Ridge, he learned to push through the hardships and never give up. He applies these lessons with his own family now and plans to one day use them to help youth and adults just like himself.