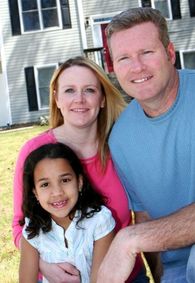 Our Training
Pressley Ridge Foster Care and Parent/Child Foster Care Training is a nationally recognized model that gives parents the training and support they need to become successful foster parents to children facing unique challenges and significant trauma. We value solid training so that our foster parents are well equipped and confident to be a part of the child's treatment team and provide a safe and loving home.
Our commitment to you includes: Up to 42 hours of free pre-service training, monthly in-service training, one-on-one training in your home once a child is placed, in-home or out-of-home respite services, in-home meetings with program staff, a 24-hour hotline for emergencies and support, networking opportunities with other Pressley Ridge parents, a highly competitive financial compensation package, recognition and financial bonuses for exemplary performance, referral fees for recruiting other Foster Parents who become certified.
In Cleveland, we offer this training for the following:
Treatment Foster Care
Parent/Child Foster Care
Community Residential Rehabilitation (CRR)
Traditional Foster Care
Foster to Adopt.
---
Pressley Ridge Cleveland
23701 Miles Road
Cleveland, Ohio 44128
(216) 763-0800
info@PressleyRidge.org