The Angel Tree Campaign provides an opportunity for businesses and individuals to grant a wish to a Pressley Ridge child or family during the holidays. Your gifts may be the only gifts our kids get this holiday season.
​This campaign is designed to provide items like wished-for-toys, a holiday meal, or a Christmas tree to our children and families at Pressley Ridge.
---
How can you or your company help?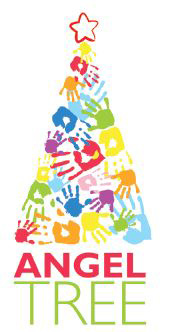 By selecting one of our giving options below, your company can provide an unforgettable holiday experience for our families and children.
SHOP FOR A CHILD
You can grant a child's holiday wish by shopping for items on their wish list. We will provide you with the gift tags including the child's gender, age and requested gift.
Previous gifts have included everything from "a Frozen coloring book" to "anything with superheroes!" to "an iTunes Gift card & headphones."
PROVIDE A HOLIDAY MEAL TO A FAMILY
Sometimes the holidays are less about presents, and more about time together around the table. You can put together a package of much-needed non-perishable food items that our families can use for their big holiday meal.
Items can include pasta, sauce, soup, canned veggies and a gift card for a turkey or ham.
MAKE A MONETARY GIFT
$50 can grant a holiday wish for two children requesting presents.
$125 can provide a tree and ornaments for three families.
$500 can provide a holiday meal for 5 families.
$1,000 can provide a holiday meal, gifts and a tree for 7 families.
---
Ready to Give a Helping Hand?
To get your business or company involved, contact Kaitlyn Wolfe, Development Coordinator at (412) 872-9461 or kwolfe@pressleyridge.org.