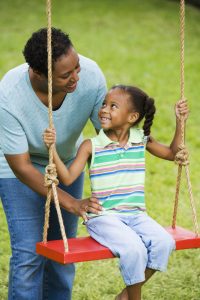 Our Training
Pressley Ridge TFC/CRR is a specialized model of Foster Care that provides children a placement option in a therapeutic certified home. TFC/CRR has numerous trained professional parents that are certified and prepared to provide a nurturing and stable therapeutic home 24/7 to children with trauma and/or a mental health diagnosis. These homes provide children with a traumatic past the chance to stabilize and learn new skills.
Our commitment to you includes up to 50 hours of pre-service training, monthly in-service training to help cover the 30 hours of annual training needed to maintain certification, respite services, in-home meetings with the Treatment Coordinator/Therapist, on-call "after hours" services from 4:30 p.m. to 8:30 a.m., monthly stipend, yearly evaluations with financial bonus based on performance, and a referral fee for recruiting other foster parents who become certified.
---
In-Service Training Schedule
All training sessions are held from 10:00 a.m. – Noon and 6:00 – 8:00 p.m. at the Laurelville Mennonite Church Center unless otherwise noted.
July – Picnic: Date TBD
August 14th: Trauma
September 11th: Drugs & Alcohol
October 9th: Medication
November 13th: Cultural Diversity
December 4th: CPR/First Aid
Christmas Party: Date TBD
---
For more information, call 724.430.6000 or email info@pressleyridge.org. You can also contact one of our Recruitment and Certification Specialists listed below:
Hanna Rutter (hrutter@pressleyridge.org) Counties: Fayette, Greene, Washington & Somerset
Teresa Gouch (tgouch@pressleyridge.org) Counties: Armstrong, Indiana, Cambria & Westmoreland