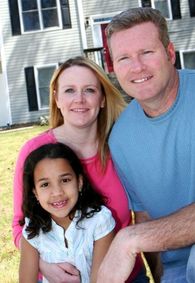 Our Programs
Our foster care services are designed to provide a nurturing home environment for children and youth. These programs serve the needs of the youth, foster family and biological family when appropriate and provide dependent children and youth with a safe, secure and stable setting in a quality, certified foster home. The ultimate goal of the services is to prevent or reduce a child's trauma by ensuring they are safe and well cared for by a trained foster parent and to assist in achieving permanency through reunification, adoption or permanent legal custodianship.
To help youth progress toward their goals, foster parents provide transportation and coordinate medical appointments, family visits, therapy and any other needed services and recreational activities.
In Virginia, we offer this training for the following:
Treatment Foster Care (TFC)
Parent Child Foster Care (PCFC)
Community Residential Rehabilitation (CRR)
Traditional Foster Care
Foster to Adopt
---
For more information, please contact the office nearest to you or e-mail info@pressleyridge.org.
Pressley Ridge Treatment Foster Care
539 West Main Street
Tazewell, VA 24651
(276) 979-0544