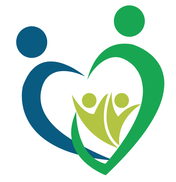 Family Engagement is Pressley Ridge's endeavor to ensure that in all programs we are partnering with families or natural supports of the individuals in our programs in such a way that they are equal partners in treatment.
The family is viewed as the primary support system for the child, youth, or adult receiving services and thus at Pressley Ridge we value and actively engage the family during the treatment process.  Family participation is key to the delivery of services and is critical to achieve the best outcomes for those served.  We view all those served as full partners in all stages of the decision-making and treatment planning process from intake to discharge and evaluation.
How We ENGAGE Families
Empower by building confidence
Nurture relationships
Guide through services, system, etc.
Assist in bringing families together
Give support
Equal partners in treatment
---
We are working toward an organization wide family-friendly, family treatment focus that includes a re-vamped curriculum, staff training and consultation with the goal of empowering families to become a part of the treatment team in a collaborative way. At Pressley Ridge we engage families from a value-based orientation, and we believe these values can guide Family Engagement.
10 Values When Working with Families
If possible, a child is best living with his/her own family.
Presume all parents care about their children.
All parents need to be supported at times in meeting their children's needs.
Every family needs ongoing informal support; some need ongoing formal support.
Every household is entitled to the best services to maintain a healthy family.
The skill of parenting of parenting children in a nurturing manner is not innate.
Families have complex co-occurring needs.
Promote family connections.
The family's surrounding environment has a significant impact on how the family operates.
The family knows its needs.
We aspire to be respectful of a family's journey, the things that they have tried and what they bring to the table. We vow to be sensitive to racial inequity, poverty and the cultural stressors of the family system. We meet families where they are and not where we want or expect them to be. We ask how they want to be addressed, matching their language and being sensitive to other things that may be going on at home or with other systems. Family engagement is the building of a trusting partnership in which services are collaboratively developed with the family versus being done to a family. We operate from the compassionate belief that families do well when they can.