Continuous quality improvement activities at Pressley Ridge are an integral part of how the organization achieves excellence in care.
---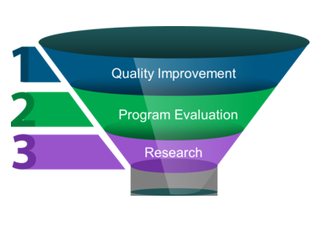 The Organizational Performance department engages in quality performance activities and chairs the quarterly Quality Improvement Committee. At these meetings a formal review of outcome and process data occurs. This review and reporting meets the Council of Accreditation standards for performance management of social service agencies. As a result of leadership reviews, action plans are often implemented and ad-hoc committees are formed to assure continuous quality improvement.
---
​Quality Improvement Monitoring Areas

---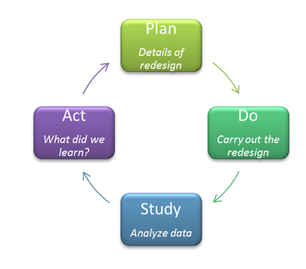 The Quality Improvement Model
Pressley Ridge uses the Plan-Do-Study-Act (PDSA) model, developed by Dr. Walter Shewhart, as the framework to guide improvement work.  The PDSA cycle, based on the scientific method, guides the test of a change to determine if the change is an improvement by utilizing the following steps:
​Planning new processes and redesigning existing processes are continuous activities for any human service organization.  By utilizing a proven quality improvement model, Pressley Ridge stays on the forefront of adhering to and implementing continuous quality improvement initiatives.