The goal of Pressley Ridge's Social Research and Innovation Center is to conduct applied research to advance knowledge and best practices in the mental and behavioral health field.
---
The Center includes Ph.D. and master's-level staff who conduct internal projects, present conference workshops and webinars, and collaborate with external organizations and universities in research studies.
Research Publications
Below is a sample of our most recent research publications: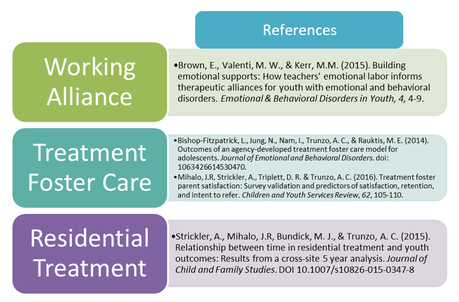 Publication Brief (2018) – A summary of publications across several topics, including treatment foster care, youth residential treatment, therapeutic/working alliance, and using performance data to optimize organizational performance.
Research Projects
Below are examples of the current projects occurring at Pressley Ridge: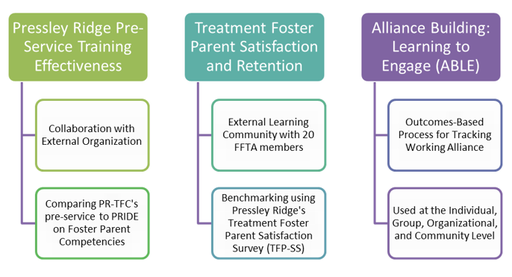 Research Presentations & Professional Affiliations
The Center staff routinely shares best practices and lessons learned from our projects with the non-profit sector to contribute to continued learning at the following conferences: