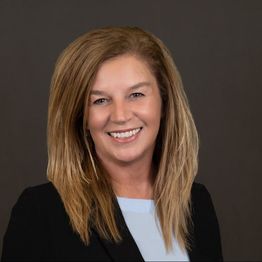 Angela Hamilton Thomas was appointed Executive Director of West Virginia and Virginia in July of 2012. In her role as Executive Director, Angie holds overall responsibility for the fiscal, operational and clinical integrity of programs, advancement of the organization's mission and strategic positioning in her identified region.
Angie has been employed with Pressley Ridge since December of 1990, having begun her career as a Teacher Counselor at one of the organization's residential treatment campuses in southern West Virginia. Throughout her 27 years of service at Pressley Ridge, Angie has held a variety of clinical and leadership positions within the organization across multiple service lines such as Family Liaison, Therapist, Clinical Supervisor, Program Director, Senior Director and as of 2012, Executive Director.
Prior to coming to Pressley Ridge, Angie was employed with Autism Services Center in Huntington, West Virginia as a Direct Care Worker and within a year advanced to the Assistant Director of one of the Autism Services Centers group homes.
Angie earned her Bachelor's Degree in Psychology from Marshall University in 1990 and her Master's of Arts Degree in Agency Counseling from the West Virginia College of Graduate Studies (now Marshall University) in 1997. Angie is a West Virginia Licensed Social Worker (LSW) and a West Virginia Licensed Professional Counselor. (LPC) Angie is a past member of the board of directors for the national Family Focused Treatment Association (FFTA) where she served for 6 years; the past Chair of the Family Focused Treatment Association West Virginia Chapter; the West Virginia State Liaison for the Family Focused Treatment Association related to Public Policy and the past Co-Chair of the West Virginia System of Care Implementation Team. Angie participates on various local, state and national committees related to children and family issues and provides active participation, advocacy and leadership in these forums.