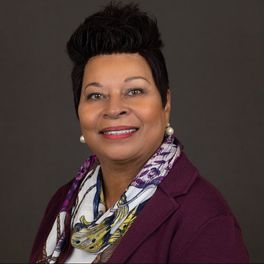 Coni Grant was appointed Executive Director of Maryland and Delaware in July of 2012. In her role as Executive Director, Coni holds overall responsibility for the fiscal, operational and clinical integrity of programs, advancement of the organization's mission and strategic positioning in identified states
Coni has been with Pressley Ridge for nearly 20 years and most recently served in the position of Senior Director, providing leadership and responsibilities for multiple programs and states. She has worked steadily in the field of child welfare for more than 30 years.
​Coni began her career with Pressley Ridge in 1998 as a Program Director for the Residential program in Morgantown, West Virginia. Prior to coming to Pressley Ridge, she was the Executive Director for Family Services in Morgantown, West Virginia.
​Coni earned a Master of Arts Degree in Social Work from West Virginia University in 1992 and a Master's Degree in Public Administration in 1991. She is a Licensed Social Worker (LCSW) in West Virginia and Maryland. Coni is currently a Member of Foster Family-Based Treatment Association (FFTA) and serves on the Diversity and Conference committees. She has collaborated with state officials and stakeholders on many projects to help children and families in Maryland and Delaware.