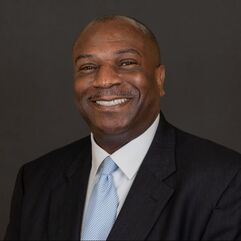 Mr. Jesse J. McLean, Jr. is a human services professional with over 30 years of experience in Pittsburgh's nonprofit sector. Mr. McLean serves as Executive Director of Pennsylvania for Pressley Ridge, where he is responsible for overseeing the fiscal, operational, and clinical integrity of programs throughout PA and will help to support the advancement of the organization's mission and strategic positioning.
Prior to joining Pressley Ridge, Mr. McLean served nearly 5 years as Executive Director of Every Child, Inc. In this role, he created a national presence for Every Child, Inc. with being awarded the "Organization of the Year" in 2012 by the National Alliance for Children and Families, now known as The Alliance for Strong Families and Communities.
Mr. McLean currently serves as Co-Chair of the Advisory Committee for Greater Pittsburgh Nonprofit Council (GPNP), is a member of the Chief Operating Officer's roundtable for the Alliance for Strong Families and Communities, Advisory Board of Strong Women Strong Girls, Tickets for Kids, Higher Achievement, and Trustee board of New Hope Church.
Over the years, Mr. McLean has had many honors, including the William H. Moore Award for Excellence in Education for his development of the V.U.L.C.A.N. program to prepare middle school students for college. He has also received the YWCA Racial Justice Award and Pittsburgh Circle of Courage Award and has been named one of the New Pittsburgh Courier's "50 Men of Influence." Jesse was presented with both the Distinguished Service Award and the Jennie A. Carter Award from by his alma mater, California University of Pennsylvania.
​
​Mr. McLean received both his Bachelor of Arts Degree and his Master of Arts Degree from California University of Pennsylvania.