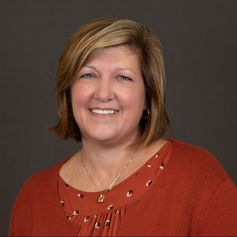 Laurah Currey, an employee of Pressley Ridge for more than 25 years, has risen through the ranks, providing direct care and leadership roles in numerous programs. She began her career with Pressley Ridge in 1991 at Pressley Ridge's Ohiopyle Therapeutic Wilderness program in Pennsylvania where she held the positions of Teacher/Counselor and Program Supervisor.
In 1993, Laurah moved to West Virginia where she assumed supervisory responsibility for Community Based and Treatment Foster Care services in Logan County, WV growing the program significantly under her leadership. She relocated to Parkersburg, WV in 1996 to assist in opening Pressley Ridge's White Oak residential program. During her time in White Oak, Laurah held the positions of Liaison Supervisor and Assistant Director. In 2003, she was promoted to Senior Director in West Virginia and served in this role for 8 years before assuming the Chief Operating Officer position in 2011.
Laurah has a Master's Degree in Community Counseling from Marshall University. She is a Licensed Professional Counselor and Licensed Social Worker. She also has a presence in the national field of social services and has served on the Board of Directors for the Association of Children's Residential Centers for more than 10 years and is a past Board President.