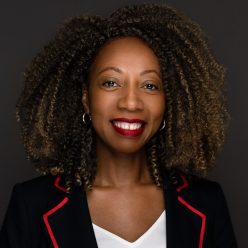 Simone Bramble joined Pressley Ridge as Executive Director of Maryland and Delaware in July 2022. She is responsible for all current and future programming and daily operations in the region.
Simone has a 25 year history of serving children, youth and families. Her experience includes working directly with individuals and families in private practice, residential treatment and foster care programs. She has over ten years of experience in leading social service organizations in the state of Maryland. Simone has trained and presented in the areas of Trauma and Post-Traumatic Stress Disorder and has served in leadership positions on the Maryland Association of Resources for Families and Youth (MARFY) – an association of private child caring organizations providing foster care, group homes, and other services across Maryland.
Simone earned a Bachelor's Degree from Macalester College and a Master's Degree in Social Work from the University of Minnesota.