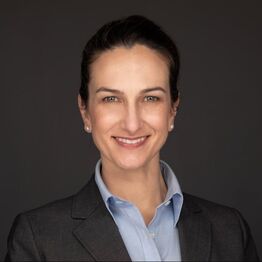 As Pressley Ridge's medical director, Sonia Welch is responsible for creating and maintaining a collaborative physician team to be an integral part of clinical initiatives across the organization. She also continues to provide direct psychiatric services in our outpatient program in Allegheny County, Pennsylvania, where she began her career with Pressley Ridge in 2016.
Sonia completed training at Western Psychiatric Hospital in general psychiatry in 2009 and in child and adolescent psychiatry in 2011. Sonia holds a BS from University of California, San Diego, and an MD from Northwestern University. She is board-certified in General Psychiatry and Child and Adolescent Psychiatry and serves on the board of directors for the Pittsburgh Regional Organization of Child and Adolescent Psychiatrists.
Prior to working with Pressley Ridge, she has helped to fine-tuned clinical programming to provide a high standard of care in several Pittsburgh communities as the medical director at two community mental health organizations. She has also worked collaboratively with local pediatricians, providing co-located services in those offices. Sonia is originally from Southern California and currently resides in Western Pennsylvania, where she works part time as she raises her three young children.