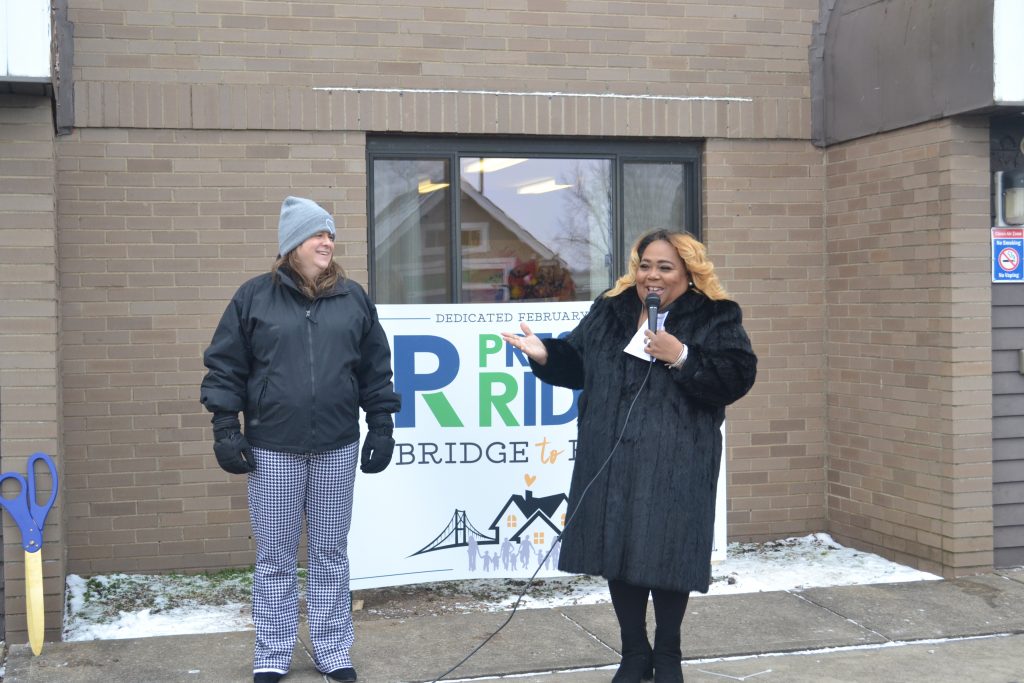 Foster care has always been on the heart of Cami Teacoach. When she learned about the often sad condition of the spaces where biological parents meet with their children who are being cared for by a foster parent, she decided to do something about it.
As the founder of VolunTOTs, Cami spends her days coordinating volunteer opportunities for parents and their children. So, she knew there would be an army of helpers ready when the time came. She enlisted the expertise of Kara from Happy Lark Home Organizing and local realtor Melanie Marsh to spearhead the project, which became known as the Bridge to Home initiative.
For their first major project, Bridge to Home partnered with Pressley Ridge Allegheny County Treatment Foster Care to renovate the foster care visitation center on Pittsburgh's North Side. After months of planning and soliciting thousands of dollars in donations, the team got to work. Dozens of volunteers came together to create an environment where biological parents can bond and have a stress-free visit with their children. Five rooms were completely renovated with fresh paint and new furniture and decor. The beautifully decorated rooms, which are named after one of Pittsburgh's bridges, are each geared toward a particular age group and feature age-appropriate toys, activities, trauma-sensitive books and more.
For kids in foster care, visiting with their biological parents should be a time to bond and connect, and the space and atmosphere where that happens makes all the difference. Now, Pressley Ridge children and families have the perfect space to spend their time together.
On the morning of February 3, 2023, the Bridge to Home team and volunteers came together with Pressley Ridge staff and friends to cut the ribbon and officially open the renovated Pressley Ridge Bridge to Home visitation center. The space will also be available to families in other Pressley Ridge programs, as well as the community.