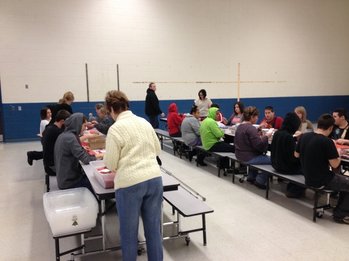 On Friday, December 9th, Day School Greensburg students happily volunteered their time by stuffing stockings for patients at Westmoreland Hospital to brighten their holiday season.
Some of the stocking stuffers included pens, notepads, lip moisturizer, bookmarks, bandages, and puzzle games.
The children were delighted to provide some comfort and joy to those who could not be home with their families.
We would like to wish a safe, healthy, and happy holiday to all patients and nursing staff everywhere.