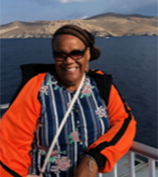 By Jeanni-Marie Williams
This article appears in the May 2020 issue of Child Guide Magazine.
An unplanned pregnancy would throw life off track for anyone, but a teenage mother would be even more vulnerable, especially those without a strong support network.  Pressley Ridge, a non-profit who has provided foster care services in the mid-Atlantic for almost two centuries, offers a program to help young moms and their children up to age four.  The Pressley Ridge Parent Child Foster Care (PCFC) program matches pregnant teenagers and young parents between the ages of 12-21 with nurturing and supportive foster parents who have received specialized training.  The foster parents equip the young mothers with skills to learn how to be great parents and ultimately transition successfully to independent living with their children.  Pressley Ridge oversees the program and provides assessments, clinical services, in-home support, and crisis intervention, as well as training and resources for the foster parents.  Parenting lessons are conducted within the foster home, and fathers are welcome to participate in the training.
I recently had the honor of speaking with Jewel Clark who has served passionately as a dedicated foster mom with Pressley Ridge for over 20 years.  While Jewel originally began her service fostering teenagers, she has switched to participating in the PCFC program.  Not one to shy away from teenagers, Jewel was quick to say how she feels the young moms are the easiest group to foster, and she would like to dispel the myth that teenagers are difficult to assist.  Jewel says when they are approached with love and sincerity and realize they are in a safe environment with consistent rules, the young mothers open up with trust and become family.  In Jewel's case, she mentions that it also helps that she has a strong, supportive family of her own.  Jewel's daughter and grandchildren have welcomed the young mothers into the family and even enjoy their company on large family annual vacations.
From someone who has walked in the shoes of a single-parent herself, Jewel has a lot of empathy for the young mothers and recognizes their struggles.  Jewel prepares them to have skills in all areas of life.  She has helped some finish high school and graduate, while others she has taught how to drive.  Basic parenting skills are key to the program, but independent life skills are also critical.  Jewel mentioned that sometimes it feels like cramming for a test because there are numerous teachable moments while the teens are in her care.  Teenagers with no experience budgeting, grocery shopping, laundry, housekeeping, and meal preparation are taught all of these skills within Jewel's home.  Once they have learned the skills, she assigns them regular chores, and she mentions that even though she helps them, they are helping her too.  In addition to coaching and supporting the young moms, Jewel also fills in with babysitting so the young moms can attend classes to finish their educations.  Lastly, Jewel sets a great example as an adult the teenagers can look up to.  She is honest and shares life experiences with them to help shape them into strong adults with good reasoning and decision-making skills.  Jewel mentions she never sets a rule or tells the young moms "no" about something without having a discussion about why and the consequences of bad life choices.
For Jewel, the biggest indicator of success, as well as the biggest blessing, is to see the young moms stop living in fear and learn how to be great, independent parents.  When they arrive at her home, the young moms worry and cry a lot.  They are wary and uncertain.  But Jewel establishes ground rules and respect up front, and then she just keeps offering love until they feel safe and at home.
There is a need for foster homes for the PCFC program in Western Maryland.  Jewel said she would encourage anyone considering fostering to not hesitate and just go for it.  She finds the work incredibly rewarding, and as a bonus, she said she has even more grandkids than her biological ones.  Becoming like a second mom to the young mothers, Jewel has created long-term family ties with moms who have transitioned out of the program.  Even living independently, they still come to Jewel for love and advice, and she affectionately reminds them, "I will always be your mama."  The rewards of seeing the young mothers have success in life is greater than anything else Jewel could imagine.  She mentioned there is nothing more fulfilling than seeing her hard work with them turn into their building and maintaining strong families.  The young moms are also very appreciative of the work Jewel has done.  They leave her house grateful for her nurturing and the accomplishments she has helped them achieve.  Jewel recommends putting yourself in the shoes of a scared teenager who has a weak support system.  If you can maintain that empathy, as well as compassion and patience, the fostering of young mothers is incredibly successful.  As Jewel said at the end of our interview, "I love what I do.  Life is better when you love what you do."